Our primary research interests focus on the identification of genes and genetic loci contributing to cardiometabolic traits (e.g type 2 diabetes, lipids, adiponectin, glycemic traits, others), particularly in diverse, non-European ancestry populations. By identifying genes that influence cardiometabolic traits, we aim to provide new insights into the mechanisms that affect affect trait levels and risk of disease.
Eventually, such biological insights might result in better-tailored treatments and/or prevention. We are actively involved in several international genetic consortia with whom we have discovered many genetic loci shared across ancestry groups and many other loci that appear to influence trait or disease risk in only one ancestry group.
By understanding these genetic factors that contribute to a population's disease susceptibility, we can reduce health disparities by tailoring prevention and/or treatments to specific subgroups.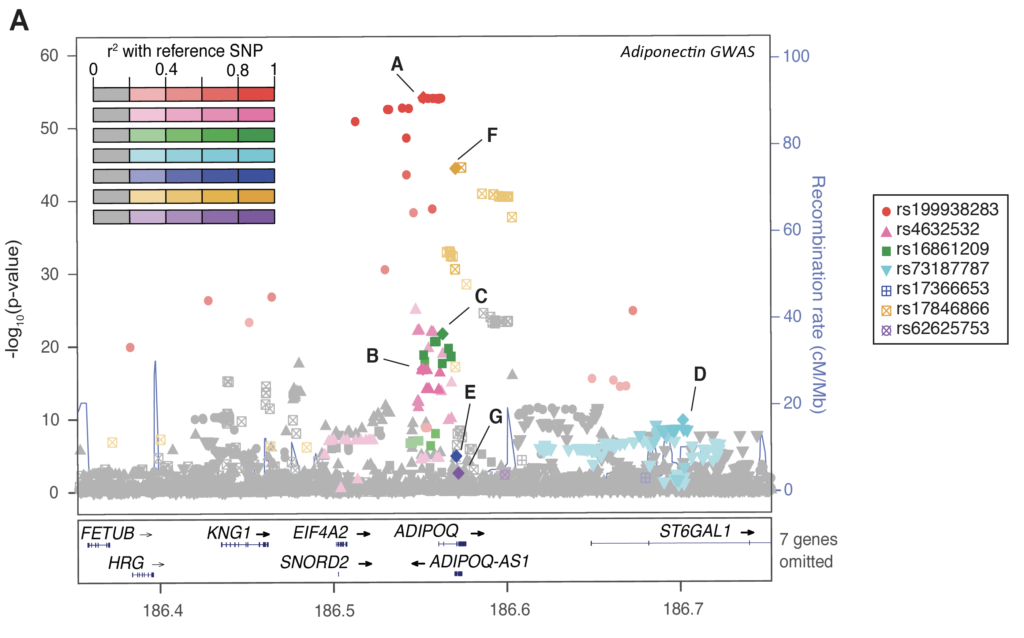 Metabolic Syndrome in Men Study (METSIM)
The Metabolic Syndrome in Men (METSIM) study is a population-based study including 10,197 Finnish men examined in 2005-2010. The aim of the study is to investigate nongenetic and genetic factors associated with the risk of T2D and CVD, and with cardiovascular risk factors.
Cebu Longitudinal Health and Nutrition Survey (CLHNS)
Conducted by a team of researchers from the United States and the Philippines, the Cebu Longitudinal Health and Nutrition Survey is part of an ongoing study of a cohort of Filipino women who gave birth between May 1, 1983, and April 30, 1984. The CLHNS was originally conceptualized as a study of infant feeding patterns, particularly the overall sequencing of feeding events (i.e., of both milk and non-milk items), the various factors affecting feeding decisions at each point in time, and how different feeding patterns affect the infant, mother, and household.
China Health and Nutrition Survey (CHNS)

The China Health and Nutrition Survey (CHNS), an ongoing open cohort, international collaborative project between the Carolina Population Center at the University of North Carolina at Chapel Hill and the National Institute for Nutrition and Health (NINH, former National Institute of Nutrition and Food Safety) at the Chinese Center for Disease Control and Prevention (CCDC), was designed to examine the effects of the health, nutrition, and family planning policies and programs implemented by national and local governments and to see how the social and economic transformation of Chinese society is affecting the health and nutritional status of its population.